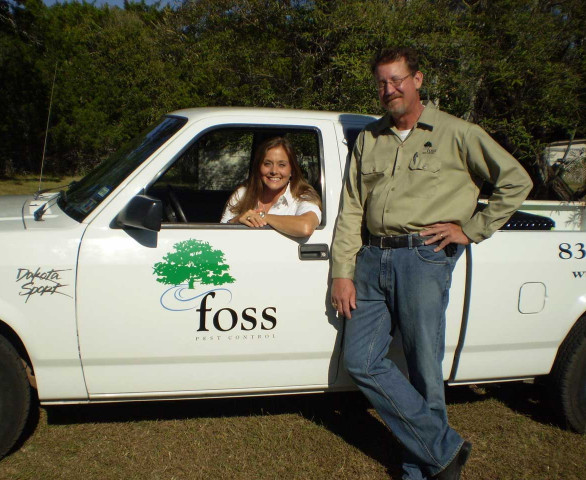 Foss Pest Control
Foss Pest Control is a family-owned and operated business, serving Hunt, Ingram, Kerrville, Mountain Home, Harper, and the surrounding area. We have decades of experience in treating homes and commercial structures, and deep knowledge of local pest control issues. We value one-to-one, personal service, and complete elimination of your pest issues. We personally answer our phones, schedule our visits, and take care of our customers like family. Call us today!
Meet the Team
Doug Foss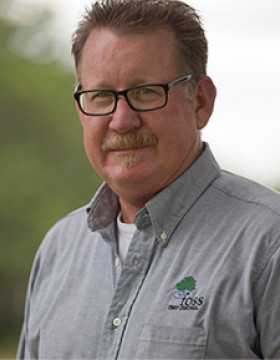 Hi, I am Doug Foss. I run Foss Pest Control together with my wife Rie. We have found that being successful in the Pest Control Industry means taking a little more time, not just to kill your bugs, but to find out what might be causing the problem. Our goal is to insure that you call us the next time you need pest control service. We guarantee what we do and do what we say — that is the way we do business.
We know that experience matters:
Licensed Pest Control Professional Since 1994
Texas A&M Graduate in Entomology
Associate Certified Entomologist through the Entomological Society of America (ESA)
Reduced Impact Specialist
Member of the Texas Pest Control Association (TPCA)
Member of the National Pest Management Association (NPMA)
Member of the West Kerr County Chamber of Commerce
Sam Foss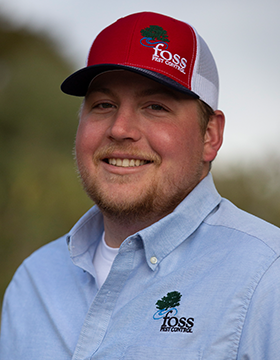 Certified Applicator in Termite & Pest Control since 2011.
Rie Foss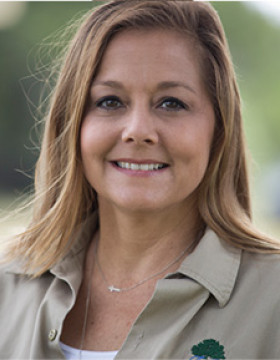 Certfied Pest Control Applicator
Nicholas Schalla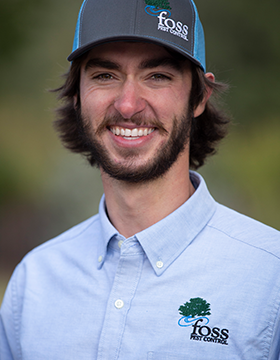 Nick has been doing pest control since 2014. He has worked for Foss Pest Control since 2018.